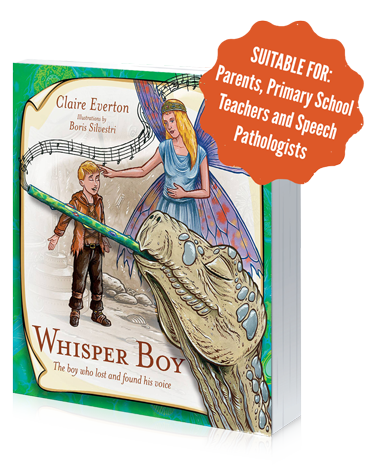 Available now!
= Purchase from iTunes =
= Purchase from Booktopia =
= Purchase from Book Depository =
Whisper Boy
The Boy who lost and found his Voice.
By Claire Everton
Peter loves to sing but one day he loses his voice and a chance to sing in his school concert. That night Peter falls into a deep slumber and finds himself in a mystical world of talking animals, birds, and fairies. He is named Whisper Boy by the forest creatures who travel with him deep into the forest in search of his voice.
Woven into the magical journey are eight key singing exercises that readers can try as they read Peter's story.
Whisper Boy is written by Claire Everton, a music teacher of many years who has also performed in children's musical theatre. Aimed at children aged 6 to 10, Whisper Boy highlights both the adventure that can be found in learning to sing, and the delight awaiting those who find their true voice.
Click here and learn to sing with Fairy Queen Butterfly!
Educational & Entertaining!
Includes 17 stunning illustrations by Boris Silvestri
A helpful guide for children to find and maintain their singing voice, told as a magical fairy tale
Perfect for Primary school aged children learning to sing and perform
Highlights the adventure that can be found in learning to sing and the magic awaiting those who find their true voice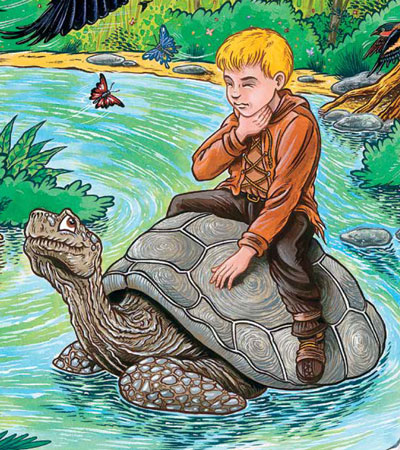 The students enjoyed listening to 'Whisper Boy' immensely. They related to the central character, Peter, and followed the story of how he lost his voice with interest. The handy hints for looking after your voice at the end of each chapter were valuable not just for singing, but for oral language skills in general. We found that the information presented linked in well with the way we teach cued articulation and phonemic awareness in our classroom.
The magical story had a narrative that entranced the students with detailed pictures that transported them to imaginary worlds. I would recommend the story as a wonderful resource for teachers and parents to enjoy with their children, with the added bonus of learning and refining their voice skills along the way.
Leah Opie
Year 2 Classroom Teacher
Mentone Girls' Grammar School