Testimonials
Claire has extensive experience as a teacher and performer. Here's what people have to say about her work: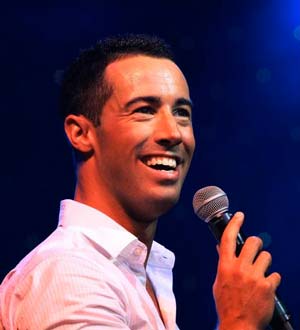 Claire is a vocal genius.
She has an extensive background and knowledge both as a performer and teacher. Claire understands the various strengths and limitations singers face and manages to bring out the best in each of her students with ease. Claire has the ability to quickly assess any of the problem areas and with her unique vocal techniques and exercises begins to solve any issues. Claire will ensure the voice is being used correctly and safely. A true professional.
Andrew Ronay-Jenkings
Performer from: "Legally Blonde - The Musical" & "The Aussie Boys"
www.andrewentertainment.com.au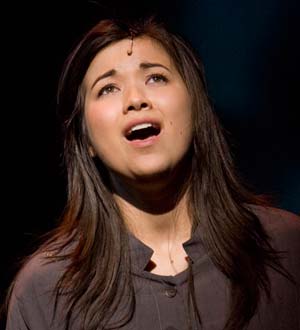 Claire Everton has been my vocal coach and mentor for over 6 years. With her help, I achieved an A+ for my VCE music performance exam last year and was successfully accepted into the Ballarat Arts Academy studying Music Theatre.
I continue to see this wonderful teacher during my visits to Melbourne and would highly recommend her to singers of all ages.
Sharon Wills
Performer from: "Miss Saigon"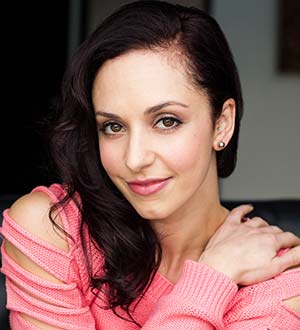 I began singing lessons with Claire Everton around 2010. I'm a professional performer and after seeking out several teachers, I finally found someone who helped make some definite changes to my voice and helped me understand it a whole lot better. Claire has been a wonderful mentor for my professional career, and her knowledge, technique, advice and people skills have helped me prepare for many of my professional auditions. Claire has taught me several techniques that have made an improvement to how I sing today. One in particular, that I will carry with me forever, would be the 'Straw' technique, inspired by Ingo Titze.
I would recommend Claire to anybody who wants to sing, and understand their voice better, whether they are a professional, or just have a passion and adoration to sing.
Cristina D'Agostino
Performer from: "Guys and Dolls", Cat Stevens' "Moonshadow" & "A Chorus Line"
Claire, you are seriously the best singing teacher. Your knowledge about voice has helped me come closer to being the versatile singer I want to be. You've taught me songs from diva belt to jazzy breathy songs. I have seen the mammoth improvements you've made to me as well as the other students in our vocal technique. I strongly recommend you to anyone interested in learning to sing using their full range. Thank you so much!!
May Hishmeh
Box Hill TAFE BAM 1 student
Thank you very much for your work this year. The students enjoy your classes immensely.
Lindy Davies
Dean (1995-2007)
School of Drama
Victorian College of the Arts
Having been previously trained by other tutors in singing, this is the first time my confidence level and voice improvement have been noted by friends... and at the places I perform. This is the happiest I have been in my voice training and every day life! Thank you Claire!
Jose Saldarriaga
To whom it may concern,
Claire Everton has been employed as a sessional voice teacher at Box Hill Institute of TAFE since 2000. She has taught at all levels from Certificate 4 through to the Bachelor of Applied Music. This has included individual and group lessons, masterclasses and group technique classes.
We have always found her to be conscientious and dedicated to the musical development and vocal health of her students. She is always willing to go the extra mile and is very accommodating with her students, especially when they miss a lesson and require a makeup one.
Claire has a passion for learning about the voice, as can be witnessed in her ongoing self funded education on the subjects of vocal health, anatomy and further research in all areas concerning the voice.
She has garnered a wealth of knowledge which she generously shares with her colleagues as well as her students.
Yours truly, Creenagh Dalton
Creenagh Dalton B.Ed (Melb) M.Ed (Monash)
Head of Vocal Studies, Box Hill Institute of TAFE
I am currently studying a Bachelor of Applied Music at Box Hill TAFE and am undertaking voice training with Claire. I came to Claire with little knowledge of vocal technique as I am from a rural area where contemporary voice training is unavailable. Since learning from Claire I now have a strong understanding of good vocal health and technique. I am now able to perform and gig regularly without developing a sore throat. Claire has also helped me to BELT sing. Before I cam to Claire I never thought I would be able to achieve this type of singing... however, Claire's guidance and encouragement has enabled me to build my confidence and reach notes I never thought possible.
Alysha Kramer
Bachelor of Applied Music
Box Hill
I first came to Claire about 18 months ago, after having a singing teacher for years who said that belting was dangerous and I shouldn't try to do it. I discovered at my first lesson with Claire, that what my old teacher was making me do was far more damaging than belting... in fact, when done correctly belting is not dangerous and actually improves your voice! My voice improved so fast with Claire that I got bigger vocal solos in at my theatre school within two months of having lessons with her; after less than a year I was finally cast as a lead in my school musical, and I recently received an A+ for 3/4 Music Performance exam - a subject that my school didn't want me to do because, with my old teacher, they didn't think I was good enough for.
I have now gotten into a full-time musical theatre course. The results are clear with Claire - she really knows what she is doing!
Amanda Flannery
I am an Advanced Diploma student at Box Hill Institute. I have been receiving private lessons from Claire since the beginning of the school year. I must say I have seen a dramatic improvement in my singing technique from having her as my teacher in such a short time. Last year I was receiving average marks for my assessed performances and never understood why. Since being with Claire I have more confidence and a stronger technique than ever before. Now I am receiving top marks for my assessments and getting lots of positive feedback from my teachers and peers.
I believe that now i have the right teacher. Claire has a wealth of knowledge and tailors the lessons to my needs. I have been singing songs which I never thought would be possible. I would recommend Claire to anyone wanting to learn to be a better singer. She is by far the best teacher I have ever had.
Gillian Mulholland
Box Hill student